03. The Bitly/Short.cm Tab
The Bitly/Short.cm tab enables you to quickly connect to your Bit.ly or Short.cm accounts, or both.
1. Connecting to Bitly.
You need to have an active account with Bitly to be able to connect with it. No code is required to setup the connection. All you need to do is click on the green button "Add Bitly account", and you will be guided through a friendly and secure authentication method that takes seconds. Only you have access to your own account. We have no access to your passwords.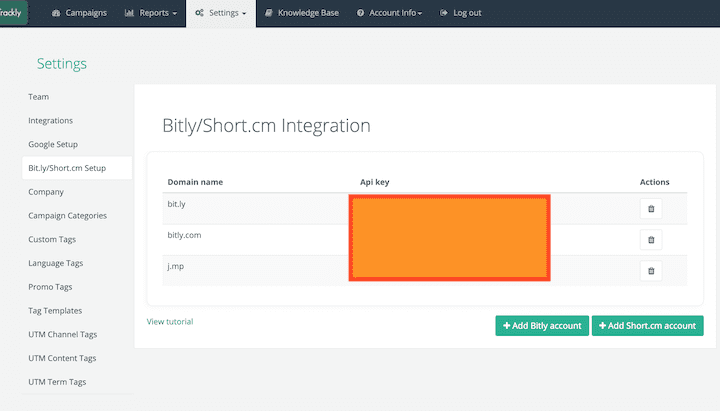 Here is a 5-minute video showing you how to connect with Bitly and Google and what the benefits are:
2. Connecting to Short.cm
Short.cm is a great alternative to Bitly. We like that they provide FREE custom domains and their reports are really nice.
How to add Short.cm to CampaignTrackly
You need to have an active account with Short. Once you create a free account, decide on your domain.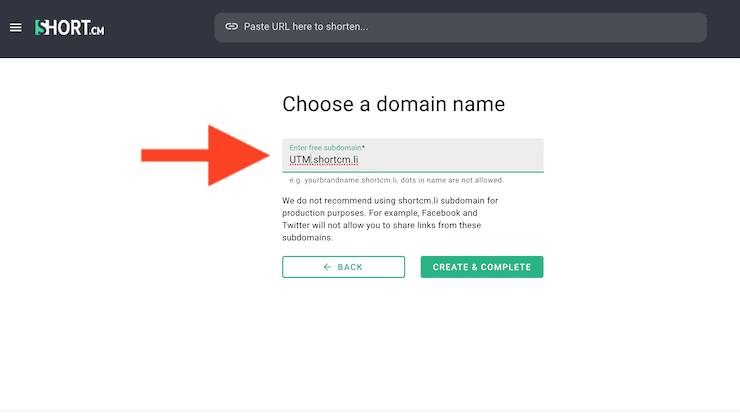 2. Retrieve Your Secret Code from the API tab in Short.cm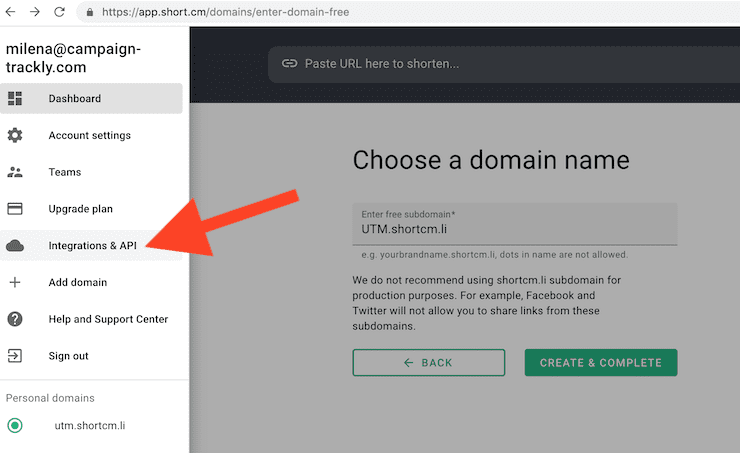 3. Copy the Code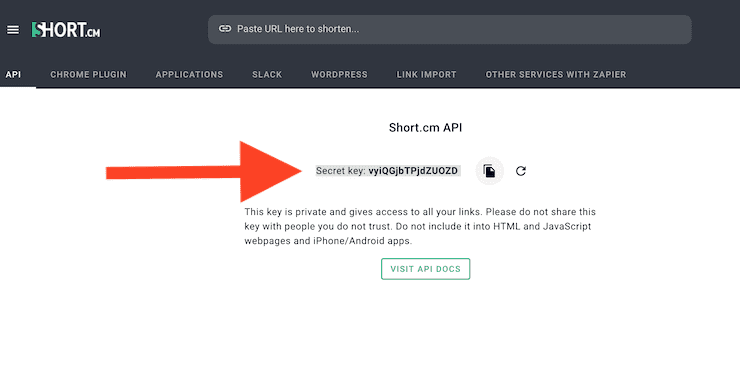 4. Go to Campaigntrackly's Settings. Paste it into CampaignTrackly and add your new custom domain.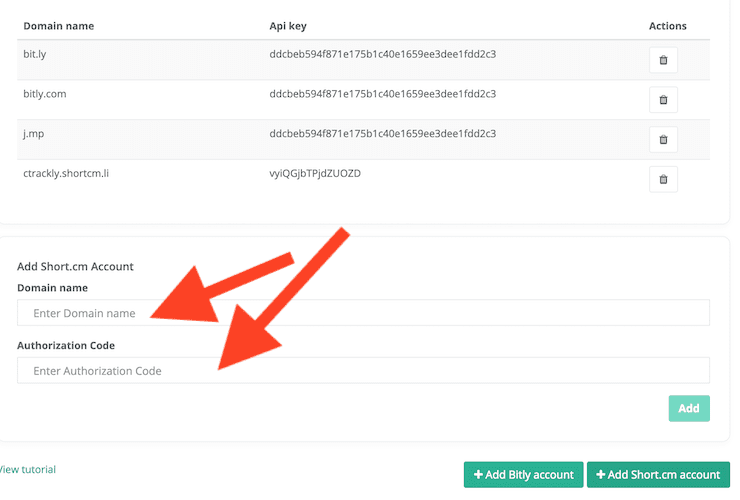 5. You are connected and ready to start using Short.cm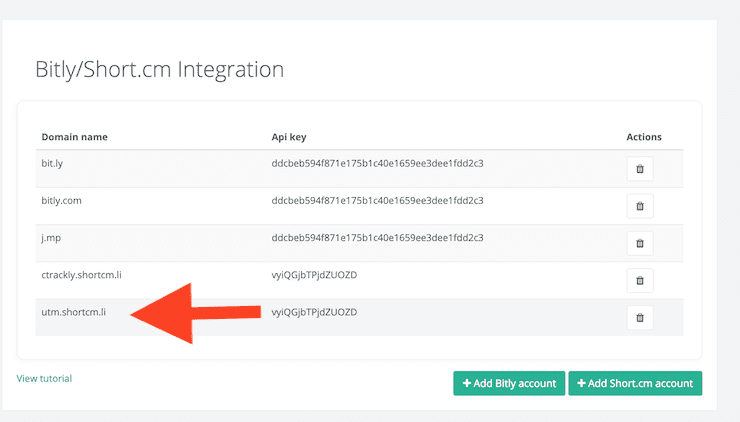 6. Enjoy the Nice Reports that Short.cm offers as well.