09. Creating Custom Tags
Why Use Custom Tags
Creating custom tags enables you to add much more granular tracking for your digital campaigns. You can track affiliates, Regions, Unique identifiers for people, campaigns, and groups, and more.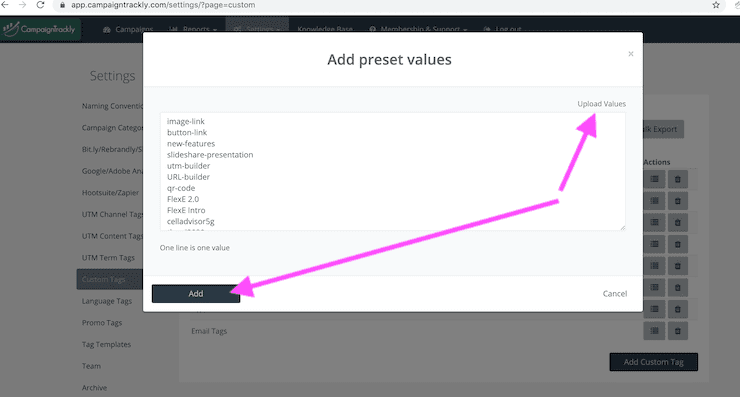 How to Add & Manage Custom Tags
To add custom tags, simply go to Settings>Custom Tags and create your Custom Tag.
Then either upload your values using our upload feature or manually add your tags. Please note that you can add up to 700 tags via upload. If you need to upload larger numbers, contact us at support@campaigntrackly.com
You are now ready to use your custom tags – just go Campaigns>Multiple Links to create your tagging campaign.
To track how your custom tags are performing, use our Report Explorer feature – a tutorial about that is available here. The report can show you which campaigns contain, for example, the Affiliate-1 tag in their tracking links, and show you how many users came through to those links.