03. The Bitly Reports
How the Bitly Reports Work
1. Requirements
1. For the Bitly reports to work for you, you need to connect to your Bitly Account. This can be setup in the Settings>Bit.ly Setup tab.
2. You need to have an actual tagged campaign that has been created using the Bitly shortener.
3. You need to have actual clicks happening on the link that has been tagged and shortened.
2. Report types.
We have 2 types of reports:
Snapshot report – provides a snapshot of the number of overall clicks you have received on your promoted links for a defined period of time.

Define your time period
See total number of clicks by day
View top country generating clicks
View top performing link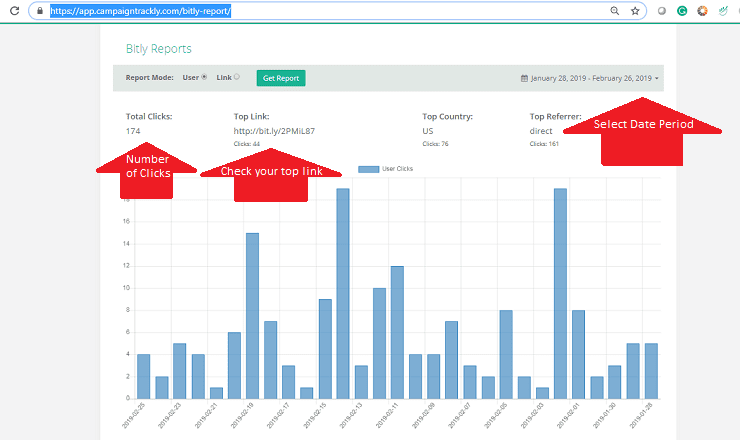 Individual link report – enables you to quickly check on specific single links of interest

Copy a link from your individual campaign view
Paste it into the Bitly link report
Define your time period
See top referrer and country generating the clicks
Review your clicks by day and identify strong/weak promotion days.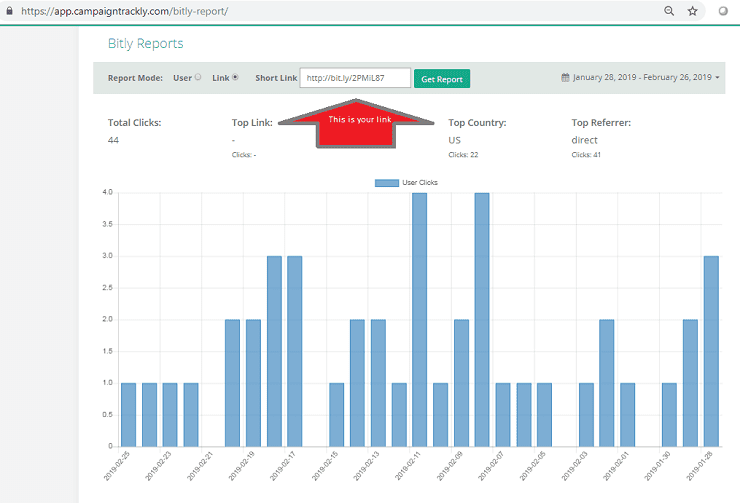 You can always check your link by pasting it into your browser.
3. Why is my Bitly Clicks number different from my Google Analytics clicks?
Bitly will report clicks on BOTH owned and non-owned properties.
Google Analytics ONLY reports on properties you own and have installed your tracking snippet on.